I completed my PhD at Brown University and began teaching at Bucknell University in 2003. Here's some information about my department. My classes range from surveys of Early American Literature to studies of selected 19th C American Authors to topical classes about literatures of slavery, psychoanalysis and literature, America after the Haitian Revolution, and Fever/Fantasy/Desire.  I'm also interested in future classes tentatively to be titled Madness in the American Vein, American Quixotism, and American Realism and Naturalism.  I occasionally teach Ways of Reading, our introduction to literary theory, Public Speaking for the 21st Century, and the Survey of British and American Literature.  I am currently the Director of Graduate Studies in English, a position I have held since 2007.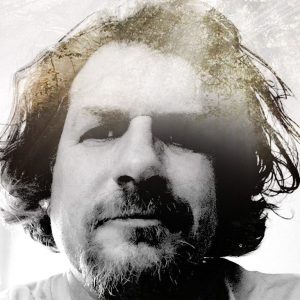 My teaching is reflective of my research interests.  I've just completed a book with Ed White (Tulane U) called The Traumatic Colonel: The Founding Fathers, Slavery, and the Phantasmatic Aaron Burr.  An edited collection put together with Elizabeth Maddock Dillon is now out, too:  The Haitian Revolution and the Early US:  Histories, Textualities, Geographies (U of Pennsylvania Press).  I've also edited two novels by Leonora Sansay, which appear together from Broadview Press:  Secret History, or, The Horrors of St. Domingo and Laura.  Ed White and I are frequent collaborators.  Our work appears in American Literary History, Early American Literature, and a couple of Blackwell Companion collections.  Our current project is about literature of the 1830s, especially as it concerns slavery.
I don't do much avidly, but dabble in classical and electric guitar, slot cars, and generally making stuff.  I do like to fish, especially on the Susquehanna River and Penns Creek.  I live with my wife Kimberley and our three kids in Lewisburg, Pennsylvania.
And here are my books:




Here's what I'm reading now: